Production sponsor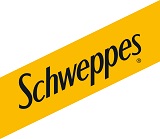 An approach to Yannis Ritsos' poetic work through Konstantinos Bhta's electronic universe. A journey to the poet's inner travelogue.
The world is one is a live installation with Konstantinos Bhta's original music and Nikko Patrelakis' video, dedicated to Yannis Ritsos' poetry. Konstantinos Bhta himself will recite poems from all the spectre of the great poet's works accompanied by a three-member musical ensemble.
«A poet who through his work entered in all that is visible and invisible, drew upon the depth of time and the width of social space. He conciliated the struggles against the major challenges of our time with the inner experience of things and the search for existential meaning. Who was Yannis Ritsos... the bard of popular struggles, the lonely sceptic, the torn and twofold one, as he himself used to say confirming thus poetry's transcendental word» (Chryssa Prokopaki, Yannis Ritsos' Anthology).
       Alternative Stage founding donor & production donor