The production is made possible by a grant from the Stavros Niarchos Foundation (SNF) to enhance the Greek National Opera's artistic outreach
Due to the Covid-19 pandemic the opera will be presented in Ettore Panizza's instrumentation for reduced orchestra (ed. Ricordi) 
Production sponsor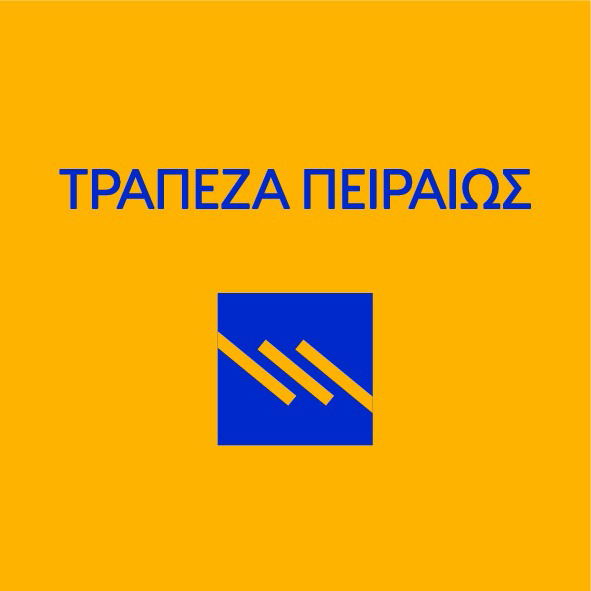 Giacomo Puccini's Madama Butterfly is a milestone work for the Greek National Opera, as it is the first opera ever staged by it as a newly-founded organization, on 25 October 1940, three days prior to the declaration of the Greco-Italian war. That historic premiere, held on the National Theatre's main stage, was attended by the composer's son, Antonio Puccini, and the Italian Ambassador in Athens Emanuele Grazzi, who, a few hours later, would deliver to the Greek government the Italian ultimatum threatening war.
This year, which marks the 80th anniversary of the Greek National Opera, Butterfly returns to the GNO's new home, at the Stavros Niarchos Foundation Cultural Center, not only to celebrate the anniversary, but also to signal the GNO's return to action after the pandemic, and to show that art and culture not only survive in the most adverse conditions, but also constitute the driving force for man and society.
Greek National Opera's Artistic Director Giorgos Koumendakis notes: «We chose this great work, because this October marks the 80th anniversary of Butterfly's historic premiere at the GNO on 25 October 1940, three days prior to the start of the Greco-Italian war. The symbolism is obvious: the GNO has always been present and courageous in very difficult times and has managed to stand upright even in absolutely challenging circumstances, both back then and today.»
Famous for its wonderful arias, strikingly melodic music and dramatic theatricality, Madama Butterfly offers timeless emotion and triggers intense feelings. Puccini does not hesitate to describe it as his favorite opera, and through his later modifications he makes his heroine's alabaster figure a symbol of inexhaustible patience and eternal, constant love.

The opera tells the story of the fatal love affair of fifteen-year-old geisha Cio-Cio-San with Pinkerton, a lieutenant in the United States Navy. After three years of absence the lieutenant returns to Japan with his American wife, when he hears that he has a son by Butterfly. She agrees to give the child away only to Pinkerton himself and then she commits suicide.

The direction, sets and costumes of the production, which premiered in 2013 at the Odeon of Herodes Atticus and is now revived in a new version tailored to the stage of the Stavros Niarchos Hall, bear the stamp of famous Argentinian director Huge de Ana. It is an impressive production with traditional Japanese costumes, while the sets and video projections impressively illustrate the country of the rising sun on the one hand and the heroine's psyche on the other. Video projections are designed by Sergio Metalli and lighting by Valerio Alfieri.

The cast includes great Greek and foreign protagonists. The title role is performed by three outstanding sopranos with an international career, Ermonela Jaho, Cellia Costea and Krist?ne Opolais.

Ermonela Jaho was born in Albania and lives in New York. She has been described by the Economist as «the world's most acclaimed soprano«. She is famous for her unique interpretations and her identification with the heroines she performs. She appears at the world's greatest opera houses, from America and Australia to Europe and Asia, and she has collaborated with celebrated soloists, directors and conductors. Specifically for her interpretation of Madama Butterfly the reviews have been raving, with the most praising among them being Independent's about Jaho's interpretation at Covent Garden: «Jaho is the best Madama Butterfly that London has seen in years».

Greek National Opera's distinguished soprano Cellia Costea has collaborated with the world's most prestigious theatres such as the Vienna State Opera, the Deutsche Oper Berlin, the Concertgebouw in Amsterdam, the Royal Opera House (Covent Garden, London), as well as theatres in Stuttgart, Bergen, Oslo, Marseille, Liège, Barcelona, Milan, Catania, Palermo, Modena, Piacenza, Beijing, Seoul, Tokyo, Singapore and Athens in roles such as Marguerite (Faust), Nedda (Pagliacci), Mica?la (Carmen), Leonora (Il trovatore), Desdemona (Otello), Elisabetta (Don Carlos), Li? (Turandot), Mim? (La bohème), Tosca, Elena (I vespri siciliani).

Latvian soprano Krist?ne Opolais first appeared in Greece in the early stages of her career in 2008 in Greek National Opera's Tosca, leaving excellent impressions. Right after that, her career was launched and very soon she emerged as one of the world's most sought-after sopranos, as she impressively combines a unique stage presence with the dramatic effect and metal in her voice. Her Met debut in 2014 gave her global recognition since just in two days she performed with huge success both Butterfly and Mim? in La bohème. In fact, that same year, after her appearances at the Royal Opera House, London, Telegraph described her as the «the leading Puccini Soprano of today».

The cast is completed by tenors Gianluca Terranova and Dimitris Paksoglou, baritones Dionysios Sourbis and Nikos Kotenidis, mezzo-soprano Chryssanthi Spitadi, and a multitude of Greek soloists.


Madama Butterfly at a glance
THE COMPOSER
Giacomo Puccini was born in Lucca, Tuscany, on 22 December 1858. The fifth of seven children, he was born to a family that had supplied his native city with musicians -church organists, conductors and composers, mainly of sacred music- for the previous four generations. He remains to this day one of the most renowned composers of Italian opera, as his works are regularly performed throughout the world. His musical style was already clearly developed by his third opera, Manon Lescaut (1893), while his next three compositions, La bohème (1896), Tosca (1900) and Madama Butterfly (1904), firmly established Puccini as Verdi's heir. The beautiful melodies and intense theatricality that define his operas successfully met the demands of their time. His last opera, Turandot (1926), remained incomplete due to his death in 1924.

THE OPERA
A tragedia giapponese to a libretto by Giuseppe Giacosa and Luigi Illica, Madama Butterfly is based on the one-act play Madame Butterfly (1900) by American playwright David Belasco, itself based on an 1898 short story by another American writer, John Luther Long. This, in turn, was partly based on Pierre Loti's French novel Madame Chrysanthème (1887). The opera recounts the tragic love of Cio-Cio-San, a fifteen-year-old geisha, for Pinkerton, an American naval officer. After a three-year absence the officer returns to Japan with his American wife, having learned that he has a son by Butterfly. She agrees to give Pinkerton the child, but commits suicide shortly afterwards.
PREMIERES
Madama Butterfly's first, two-act version received its premiere at the Teatro alla Scala, Milan, on 17 February 1904. A revised, three-act version was performed on 28 May 1904 at the Teatro Grande, Brescia. The version in which the opera is usually presented nowadays is based on the Opéra Comique version, which was staged in Paris on 28 December 1906.