Dimitra Trypani's The silent one is based on real events that happened in a poor mountain village of Greece around 1850. A young woman, Milia, is murdered by her father and brothers to «wash away the family's shame», after the groom finds out she is not a virgin on her wedding night.
The story unfolds in an atemporal setting, in a Dantean limbo, a place inhabited by forgotten souls. There, the characters coexist without meeting each other, racing with their memory, wrath, guilt and sorrow. By taking responsibility for their hideous act, they are led to repentance and self-forgiveness.
The work is an alternative requiem; like an ancient chorale. The story's heroes find their way to forgiveness and redemption, singing dirges and lamenting over themselves.
Pantelis Boukalas' libretto, written especially for this work, gives Dimitra Trypani the chance to perfect her basic compositional tool, which she has been working on and developing for twelve years in her works and constitutes the most typical element of her aesthetics: it is the almost absolute abolition of «seams» between text and music, achieved through the strict and orchestrational integration of the text into the music score.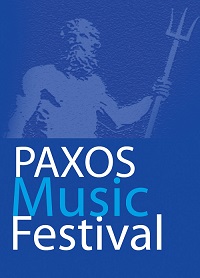 With the kind support of 
THE J. F. COSTOPOULOS FOUNDATION
HILDEGARD BEHRENS FOUNDATION